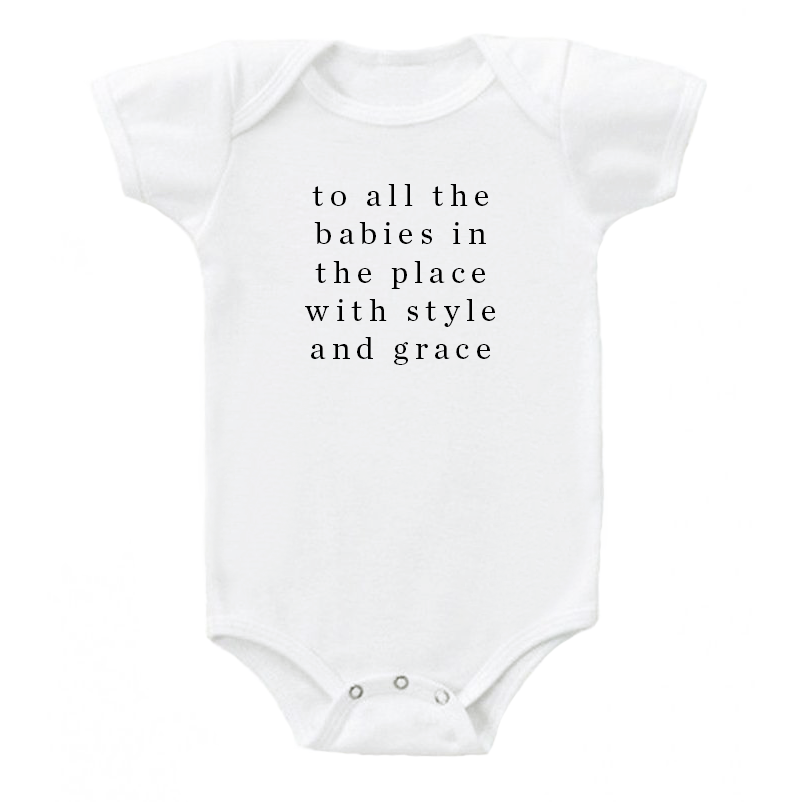 To all the babies in the place with style and grace.
Who rock grooves and make moves with all the mommies?

100% organic cotton onesie, printed with baby-safe ink in sunny Sacramento, California. 
Like what you see, but need it on something a little different? Put this design on any of our custom items, found here.