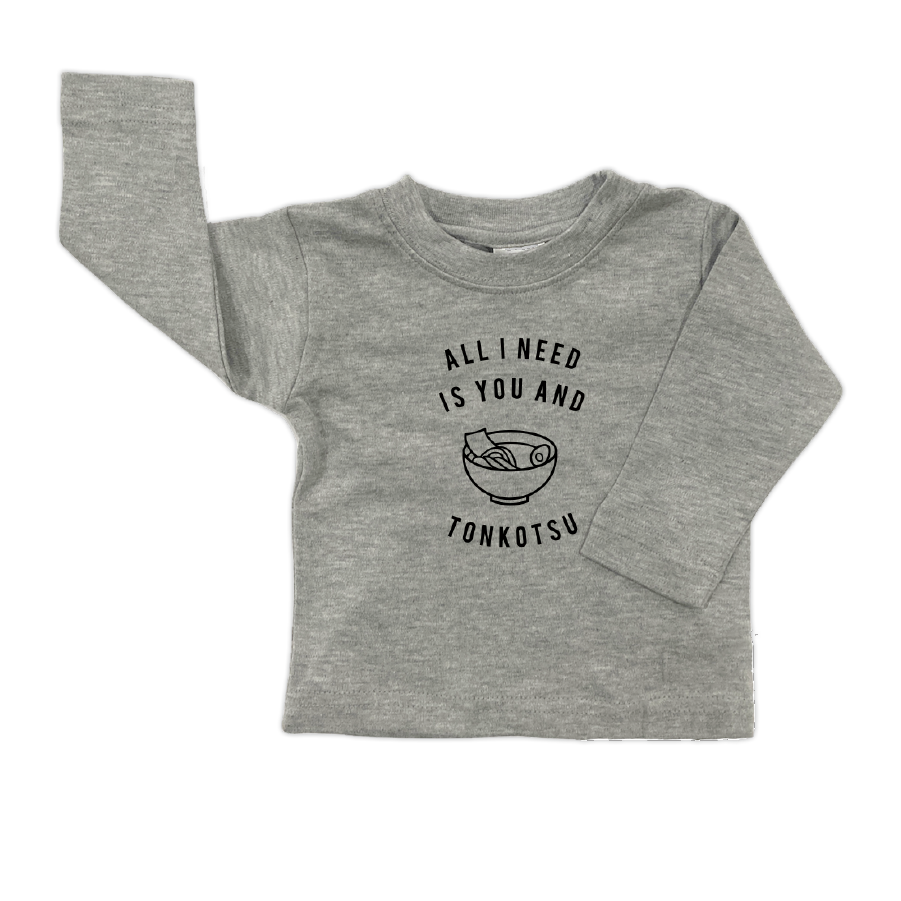 All I need is you and tonkotsu. For the tiny ramen-tic in your life.
93% cotton, 7% viscose, and printed with baby-safe ink.
In collaboration with @thedadview. 
Can't choose just one from the collection? Save 15% on 2 x pieces with code 'DADBUNDLE2' and 20% on 3 x pieces with code 'DADBUNDLE3'.